High-Quality Orthodontic Care in Montreal and Blainville
At Orthoville Westmount, we strive to provide expert orthodontic care in a warm, welcoming office environment. Our highly trained team of orthodontic specialists works hard to treat every patient on an individual basis, designing specialized treatment plans that perfectly suit our patients' unique orthodontic needs.
Often, patients tell us they're not sure what to expect during their first visit – but don't worry. This is a time for us to get to know you, acquaint you with our practice, and find out the best way to help you get the smile of your dreams.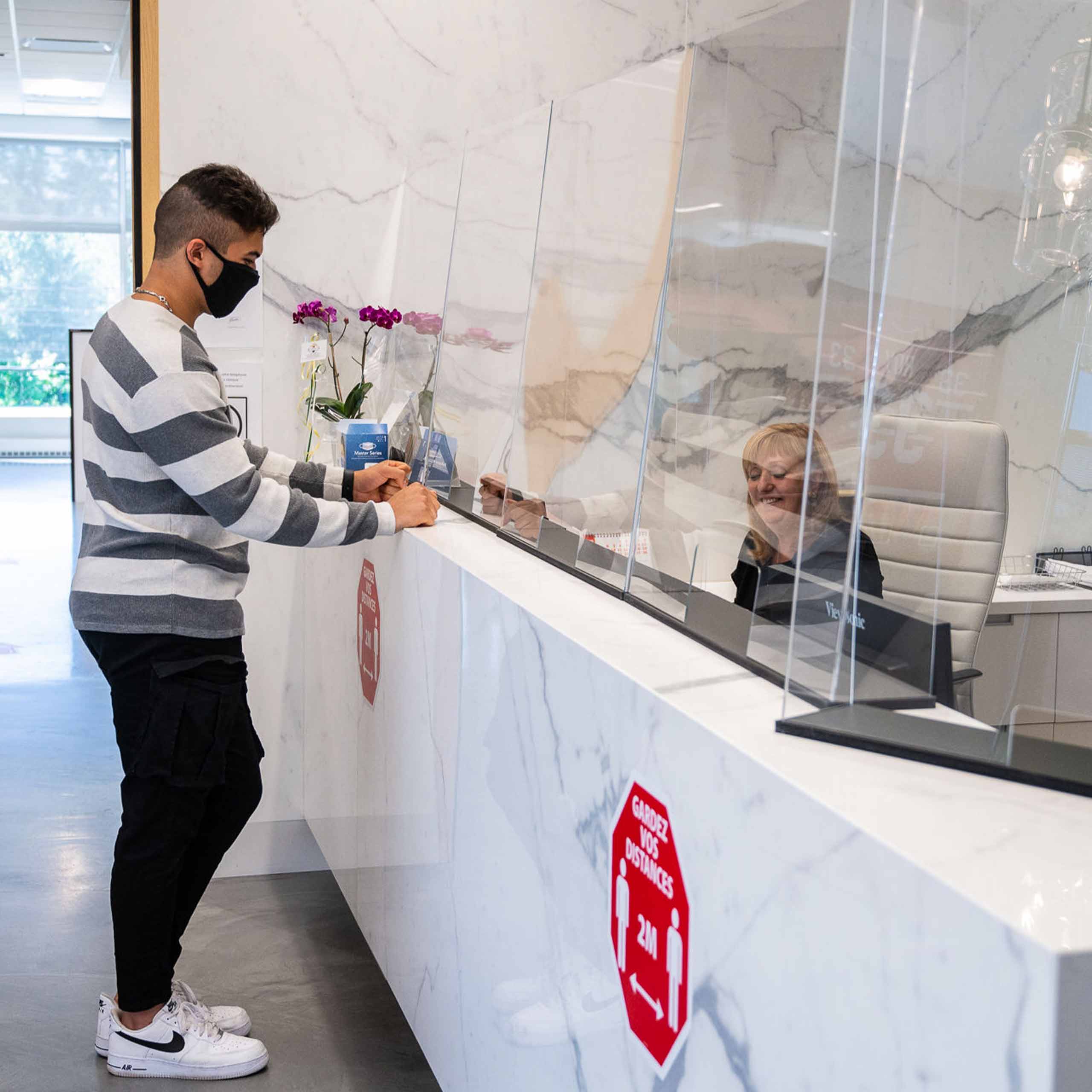 Your Initial Examination
We're always excited to meet new patients at their first visit, and we look forward to having you in our office for the first time. During your first visit, we'll perform a comprehensive orthodontic examination and then use the data from that exam to make a diagnosis and discuss your recommended treatment plan. The process will only take 20 minutes, but it will tell us everything we need to know about your unique orthodontic needs.
Your first visit is for discussing more general, broad questions about orthodontic treatment. We'll talk with you and answer any questions you have about our office, the process, and your potential treatment options. After your first visit, we'll perform a detailed analysis of your complete diagnostic record, and then prepare a case presentation for your second visit.
This case presentation will discuss the treatment options available to you, the time frames associated with them, and go over the cost of treatment and your financial options.
We want to ensure you leave our office with a crystal clear understanding of your situation and options, so we'll take the time to answer all your questions and explain every aspect of your treatment. From here, we'll choose an orthodontic treatment and get started on crafting you a beautiful smile!