An orthodontist is a dentist who completed a three-year post-graduate specialty program in orthodontics.

Orthodontics is the specialty of dentistry that prevents and treats a bad bite, known as a malocclusion.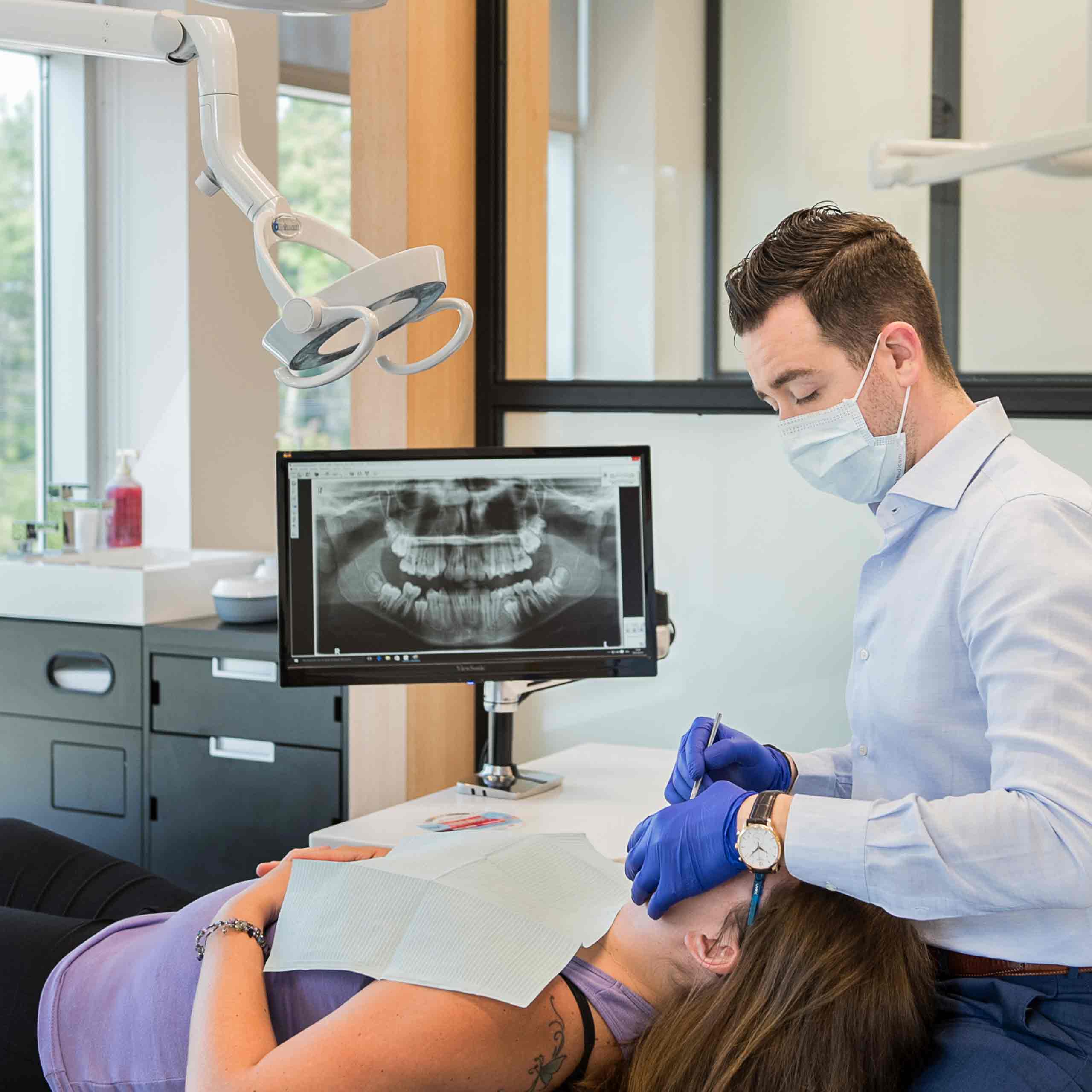 The orthodontist's career
First, one must become a dentist by completing 4 or 5 years of dental school to obtain a Doctor of Dental Medicine (D.M.D.) or Doctor of Dental Surgery (D.D.S.). Following dental school, one must work for a minimum of one year in a private dental clinic or in a multi-disciplinary residency program.
Then, in order to become an orthodontist, the dentist must complete the full-time specialty program at a school recognized and accredited by the Order of Dentists of Québec (ODQ) and successfully complete the national examinations of the Royal College of Dentists of Canada (RCDC). Furthermore, in Canada, to become an orthodontist one must complete either a Master of Science (M.Sc.) or a Doctor of Philosophy (Ph.D.) degree.
A general dentist can perform orthodontic treatment
However, a general dentist cannot achieve the same level of competence in orthodontics as an orthodontist. The difference is that specialists completed 4000 more hours of university training in orthodontics and completed the Canadian examinations required to become an orthodontist. The differences are in the specialist's experience, understanding, and abilities to provide your orthodontic treatment.
The orthodontist is the only specialist of orthodontics
Orthodontists are specialists that devote all their time to treating crooked teeth and jaws in malposition. Orthodontists understand the best treatment options for you. These are the specialists to consult for all problems with the position of your teeth and jaws.
The orthodontist who will make you smile
If you are not happy with your smile, please schedule a consultation with OrthoVille because we really care about you.
Consult the Canadian Association of Orthodontists